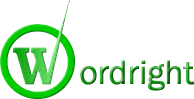 The Right Words
Websites
Don't panic. Wordright editorial services will help. We do websites. We write. We re-write. We edit. We polish. We tweak. We suggest the best. You write it. We get it right.
Our speciality: everything from go to whoa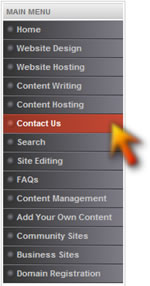 Wordright specialises in the production of concise, focussed websites, from writing initial content in consultation with you, to the creation of the site's structure, layout, navigation, imagery and feedback capabilities.
Wordright can take care of the whole process on your behalf, including domain name registration and affordable hosting.
Your Wordright website may be a simple static site that provides information about your goods and services, or provide a central meeting place to disseminate information about your club or organisation.
The modern web offers more than that, however. A Wordright website can be be designed and implemented for you using the open-source content management system (CMS) "Joomla", allowing interactive components such as live calendars, shopping modules, guest books, forums, photo galleries, document download areas, and other updateable content pages that can be edited by you or your staff. You get all of this functionality without the need for any special software on your computer. All you need is a modern browser and an internet connection.
Don't settle for less. Wordright will get it right.
Your site, worldwide access
A website is your 24-hour per day, seven-day per week, always-on advertising. It's important that it is Wordright — professionally presented, easily navigable and viewable on the majority of computers currently on the net.
Your existing site
Wordright can edit and assess your existing website in order to identify problems in the following areas:
Spelling
Voice
Sentence, paragraph
Structure
Spelling and grammar
Clarity
Navigation
Ease of use
Example sites
Don't take our word for it. Please visit some of the sites below that Wordright has designed and implemented.
* CMS = Content Management System.
* Static = Static Site.
Additional information: Website? Wordright!
[ Back to top ]